---

REIKI


​What is Reiki?
Reiki is a Japanese technique developed by Mikao Usui in the early 20th century. It is a form of energy balancing that has an intelligence that is beyond human consciousness. Reiki is administered by "laying on hands" and is based on the idea that an unseen "life force energy" flows through us and that is what makes us to be alive. If one "life force energy" is low, then we are more likely to get sick or feel stressed, and if it is high, we are more capable of being happy and healthy. Reiki assists in returning the individual to a state of mental, physical, spiritual, and emotional well-being (wholeness) and with it we are able to truly heal from within. The only thing that may limit the amount of healing energy is the client's willingness to let go of things that no longer serve them. Your sessions will focus on giving you a greater sense of freedom, empowerment and happiness.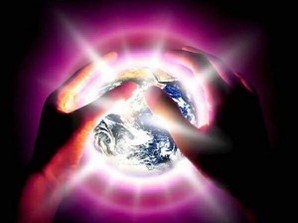 What is Involved?
A Reiki session is a light hands-on or hands above the body process where Mila will transfer universal life energy to the client. A Reiki session is safe, non-intrusive, and non-manipulative. There are no substances applied to the body, and the client remains fully clothed. During a full Reiki session, Mila will flow healing energy to areas of the head, upper body (from neck to pelvic area), knees and feet. While focus is given to the body's major organs and energy systems, every cell of the body will benefit.
Some Of The Reiki Healing Health Benefits:
- Creates deep relaxation and aids the body to release stress and tension

- It accelerates the body's self-healing abilities
​
- Aids better sleep
​
- Reduces blood pressure
​
- Can help with acute injuries and chronic problems (asthma, eczema, headaches, etc.) and aids the stopping of addictions
​
- Helps relieve pain
​
- Removes energy blockages, adjusts the energy flow of the endocrine system bringing the body into balance and harmony
​
- Assists the body in cleaning itself from toxins
​
- Reduces some of the side effects of drugs and helps the body to recover from drug therapy after surgery and chemotherapy
​
- Supports the immune system
​
- Increases vitality and postpones the aging process

​- Helps spiritual growth and emotional clearing


Mila offers Private Reiki Sessions, as well as classes in Usui/Holy Fire Reiki Level 1, Usui/ Holy Fire Reiki Level 2, Usui/Holy Fire Reiki Master Practitioner. Please check the Training Calendar for upcoming Reiki Training or email her at
milawellbeing.uk@gmail.com

​
​
​
ABOUT REIKI ATTUNEMENT
USUI / HOLY FIRE REIKI I
Duration - 1 day
Cost - £120 (£50 additional cost for a one-to-one course)



Reiki I is an experiential journey into awareness of the world of energy, in order to enhance the balance between one's physical, mental and emotional bodies. The first level is an introduction to working with energy in a practical way and therefore allows one to work on family and friends, as well as oneself.
USUI / HOLY FIRE REIKI II (Practitioner level)
Duration - 1 day
Cost - £160 (£50 additional cost for a one-to-one course)

Reiki II is about continuing the commitment to the principles of Reiki and utilising the energy both for oneself and for members of the general public.

The Reiki II qualification requires the student to provide evidence of competence in the form of individual treatments to demonstrate sufficient knowledge to be able to explain Reiki Therapy and provide it safely, effectively and consistently. After completion of this level students are qualified to work as a Reiki practitioner.

Mila offer full 'after course' support to all her students
​
USUI / HOLY FIRE MASTER LEVEL
Duration - 2 day
Cost - £200 (£50 additional cost for a one-to-one course)

The Usui/ Holy Fire Master qualification is for Practitioners that not necessary want to teach other students, but you might want to have an additional healing energy, symbols, techniques and knowledge that will add value to your self growth and will increase your healing abilities



For those not wanting to do the teaching element of the Master training, the Advanced Reiki Training can also be taken on its own as a 1 day class and the price will be £20 off the original price